Financial donations to support registry growth
Financial donations from private donors and foundations help pay for growing the registry. Total donations in 2019 came to CHF 1'305'671.

Swiss Transfusion SRC's mandate from the Swiss government does not include funding to support the registration of new donors: the organisation must find this money itself. This gap is filled largely by donations from private and institutional donors.
In 2019, private and institutional donors contributed a combined total of CHF 1'305'671, slightly more than in 2018 (CHF 1'236'500). CHF 780'671 of that came from private individuals, associations and companies, CHF 525'000 from institutional donors.
Decrease in contributions towards registration costs
With total donation income at CHF 780'671, public fundraising income was down by around 7 per cent compared to 2018 (CHF 841'600). The drop in contributions towards registration costs from newly registering donors was substantial: income in this category totalled CHF 221'375 in 2019 (2018: CHF 264'890). In 2019, 17 per cent of newly registering donors contributed towards the costs of their registration (2018: 23%). The downward trend may well continue in 2020: on 1 April, the age limit for newly registering donors will drop from 55 to 40. Younger people tend to have less money available for donations.
However, Swiss Transfusion SRC still has a large circle of loyal benefactors upon whose support it can rely: in 2019, they responded to various mailings by donating a total of CHF 353'746 (2018: CHF 358'186). Also worth highlighting are the financial donations brought in by runs: sponsored runs in Bern and Basel organised by the student association Marrow brought in around CHF 74'000, and circa CHF 14'000 came in from the charity partnership with the Jungfrau Marathon.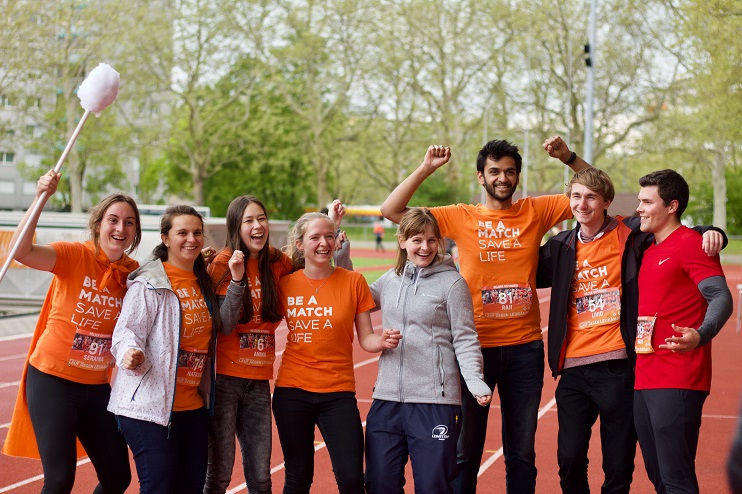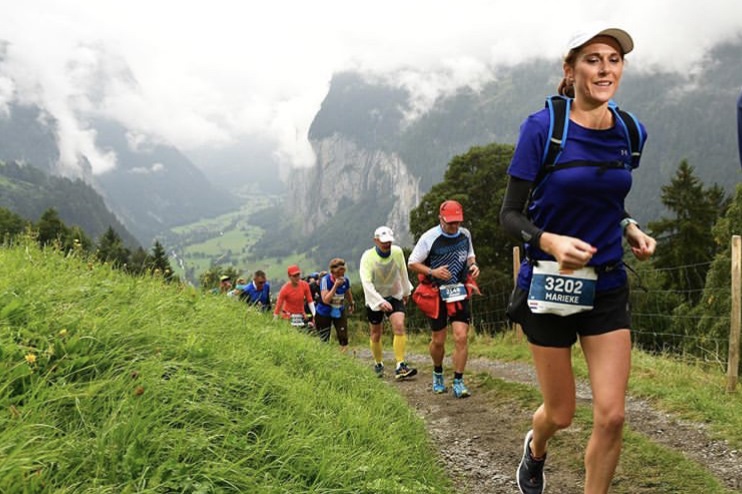 Foundations and lottery funds
Contributions from foundations, funds and lottery funds came to CHF 525'000 in 2019, considerably more than in 2018 (CHF 394'900). Of these, 49 per cent came from the German-speaking part Switzerland, 44 per cent from the western (French-speaking) part of Switzerland), 2 per cent from Ticino and 5 per cent from the Principality of Liechtenstein.
The waiting period having ended, Swiss Transfusion SRC was able to submit an application to the Cantonal Lottery Funds once again in early 2019. Of the 26 cantons, 19 contributed funds, in amounts proportionate to their populations.
The lottery funds and some foundations donated money specifically for awareness raising and informational campaigns; other donor organisations supported the overall budget for growing the registry of blood stem cell donors.
New offering
Thus far, Swiss Transfusion SRC has been able to draw on its own funds to cover expenses involved in growing the registry that cannot be met with income from fundraising. In the future, a supporter programme should help finance registry growth.