Aligned with demand
The supply situation was very stable in 2019. Structural streamlining, in the form of the four procurement zones, contributed to the good expiration rate of 1.46 per cent. Digital services for donors were expanded.
2019 saw no major fluctuations in the supply of blood products to Swiss hospitals; stocks of all blood groups remained at good levels throughout the year, including during the summer months.
Expiration rate down slightly
In total, 271'624 units of blood were donated in 2019, a good 2 per cent below the 2018 figure (277'808). This decrease is approximately in line with the drop in blood demand (down 0.3%).
At 1.46 per cent, the expiration rate was somewhat lower than the previous year's rate (2018: 1.55%). In Europe, values below 1 per cent are considered excellent.
Four procurement zones
Teamwork among all parties involved is a key to managing blood procurement activities to ensure that the supply of blood matches demand as closely as possible. Swiss Transfusion SRC is responsible for planning at the national level across all regions; decentralised implementation falls to the regional blood transfusion services.
In the interests of structural streamlining, the blood supply has been coordinated within the framework of four, largely autonomous procurement zones since 2018. Implementation of this model was completed in 2019, resulting in much greater efficiency. Initial experiences also indicated that more effective action to compensate for fluctuations in the blood supply is possible within the framework of these four zones, all of a similar size.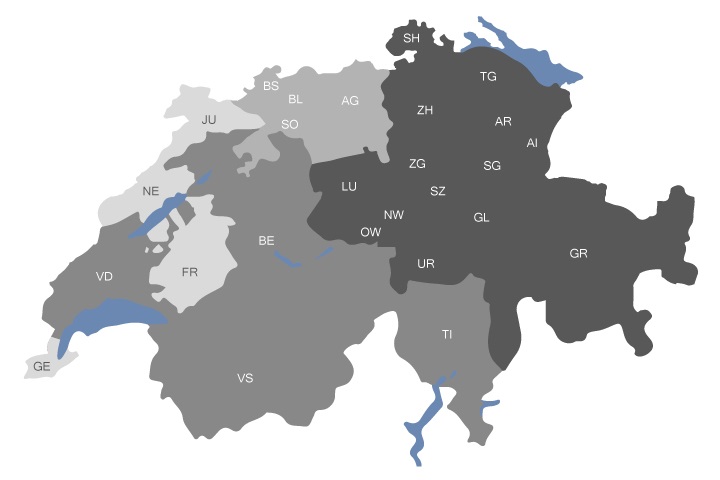 New donors wanted
There will be a need for more blood donors in the near term. One reason for this is the increase in the demand for blood predicted on the basis of the demographic trend. Patients in the over 65 age group already account for almost two thirds of all blood transfusions needed, and this segment of the population is growing. Another reason is that it takes four new donors to replace one existing donor. Temporary ineligibility after travel is one of several factors limiting people's ability to donate as frequently as past donors used to.
Swiss Transfusion SRC is increasing its presence in social media in order to raise awareness of blood donation among younger segments of the population.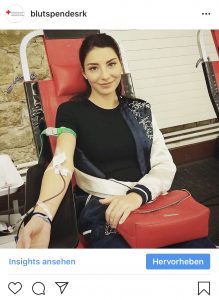 Digital services
Digital services are also intended to encourage younger people to donate blood. For instance, Swiss Transfusion SRC makes an appointment scheduling tool available to the regional blood transfusion. Several of them built this tool into their websites in 2019, and donors made good use of it.
Another case in point: the online blood donation "barometer", which regional blood transfusion services also began using in 2019. It allows donors to see if their blood type is needed at any given time. The Swiss Transfusion SRC website shows the state of reserves for Switzerland as a whole. Donors have now grown used to donating when their blood type is needed.
In 2019, Swiss Transfusion SRC decided to begin offering an online travel check tool in the second half of 2020. Blood donors will be able to use it to find out whether they are basically eligible to donate or whether they will have wait for a specific period after travelling. The tool is based on the monitoring performed by Swiss Transfusion SRC.
Visible presence in rural areas
About half of blood products that make up the basic supply for Switzerland come from donations collected in urban centres (2019: 52%), the rest come from mobile drives held locally in more rural areas. The latter accounted for 48 per cent of donated blood in 2019 (2018: 54%). A total of 1950 blood drives (2018: 1859) were held in 962 communities (2018: 1006). The average number of donations per blood drive was 66.5, which was slightly below the previous year's average (2018: 68.3).
The drives in rural areas are organised by local volunteers, often Samaritans. They usually have to book community halls or school gymnasiums for these drives a full year in advance. The blood donation bus affords a lot of flexibility, as it can be driven to a central location within a community at short notice. In 2019, the bus was deployed in the cantons Basel-Stadt, Basel-Landschaft, Aargau and Solothurn. Thanks to the bus's high visibility, an average of 50 per cent of donations it collected were made by first-time donors. There are plans to intensify use of the blood donation bus in these cantons.